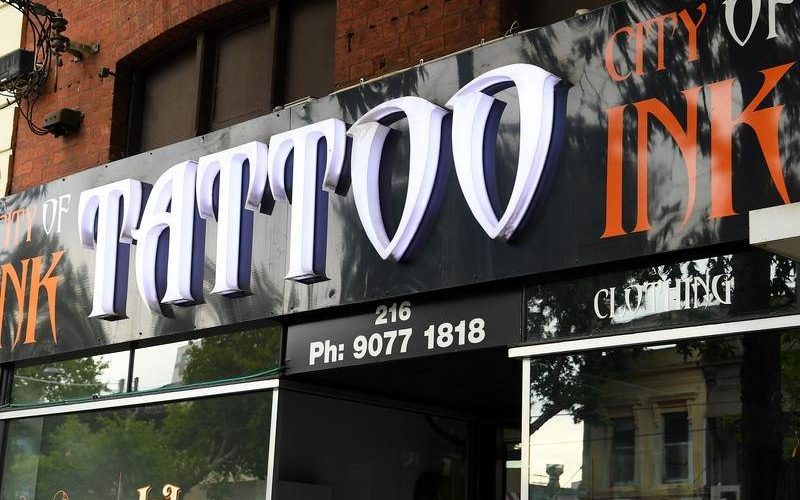 Press Reader Courier News
The bungle was one of many made by Mustafa Yuksel and his co-accused in the moments after the City of Ink shopfront in South Melbourne was sprayed with bullets on July 14, 2018.
Yuksel, 27, whose wardrobe contained Comanchero MC clothing, and another man drove a stolen Hertz rental car to the parlour and fired five shots from a .38 revolver into the empty salon about 1.50am.
They then fled, meeting Hakan Akbal, who brought a red jerry can full of petrol in his white Ford Falcon, in Brunswick, where they torched the Hyundai i30 with the revolver inside.
Visit the #1 Biker News Channel on YouTube and get straight up commentary from James "Hollywood" Macecari on what's happening in the biker scene
While the fire brigade attended and extinguished the car fire, a police patrol car soon after intercepted the Ford — with the three men inside — after noticing it was being driven without its headlights on.
A key to the burnt-out Hyundai was found in the centre console of the Ford, as well as the jerry can, gloves containing Yuksel's DNA and a black balaclava.
Yuksel also had gunshot residue on his hands.
A search of his home later found the Comanchero clothing, as well five vials of anabolic steroids.
The concreter pleaded guilty in the County Court to four charges: theft, using a firearm in a public place, arson and possessing a drug of dependence.
But it was not made clear what the motive was for targeting City of Ink, a parlour founded by Mongols bikie boss Toby Mitchell and then later relaunched by his friend and former Richmond player, King.
Defence barrister Cynthia Lynch said Yuksel's arrest was a "silver lining" and spurred him to turn his life around.
"It was a defining moment in his life," Ms Lynch said, adding that the proceeding 27 days he spent behind bars before being bailed was terrifying for him.
"Being on bail under strict conditions for two years having the uncertainty of if he will go back to prison has made him get his life back on track," she said.
Ms Lynch said Yuksel was now married and expecting to become a father for the first time.
"The courts are unlikely to see him again," she said.
County Court Judge Sarah Leighfield said the prosecution had not been able to prove whether it was Yuksel or his co-accused who fired the gun.
"You have pleaded guilty on the basis you were complicit in the offence," she told him when sentencing him on Wednesday to the 27 days of time he had already served.
She said Yuksel had no prior convictions, no other charges pending and had made great efforts to change his life path.
Judge Leighfield ordered he abide by a 30-month Community Correction Order, which included conditions he does not associate with bikie clubs and complete 200 hours of unpaid community work.
Akbal pleaded guilty to arson and assisting an offender.
He was sentenced in August.